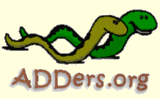 About Us
ADD/ADHD News
ADD/ADHD Books
ADDerwards
Creative ADDers
Donate
Events
GO Games
Information
Links
Natural Remedies
Research
Resources
Support Groups
Whats New
ADHD SOFTWARE
FREE DVD or CD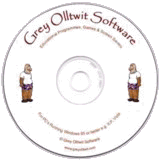 ---
ADD/ADHD Online Information
---
ADD/ADHD News

September 18th 2009

Petition for Services for ADDults

We received the following information about a Petition on the Downing Street Website from Susan L. Dunn Morua on behalf of "Adult Attention Deficit Disorder UK (AADD-UK)".

This Petition is "asking the Prime Minister to ensure that NHS service provisions and funding arrangements for services for adults with ADHD are reviewed and revised urgently and to provide dedicated funding so that care complies with NICE Guideline CG72 as well as with national priorities."

We were also sent a copy of a Leaflet which you can read by Clicking Here.

adders.org is happy to support and encourage people to sign this petition as there really is a need to improve services across the board and especially within ADDult Services.

To electronically sign the Petition please Click Here Susan also wrote "To date, the petition has 1,097 signatories so it will be read by the Department of Health, but more signatures will mean that it is read more seriously.

Note: if you sign the petition, you will be sent an email asking you to confirm that you want your name to be added by clicking a link within the email. It's possible that this email could land in your spam filters or junk mail folders, so please check these if you do not get a confirmation email."

Thanks to Susan for her email about the Petition which as we are rapidly approaching ADHD Awareness Week - 21st - 27th September 2009. I am sure that this Petition, other Information and Events across the country will help bring the services (or lack of in some areas!), the positives that ADHD can bring and General Awareness to ADHD to be highlighted during this Awareness Week.




for adders.org
News
---
Custom Search
Home
About Us
ADD/ADHD News
ADDerwards
Advertising
Books
Contact Us
Creative ADDers
Donate
Events
Forums
Information
Links
Natural Remedies
ADDers.org News
Research
Resources
Search adders.org
Site Map
Social Stories
Sponsor Events
Student/Researchers
Support Groups
Supporters
Join us on....

Twitter

Facebook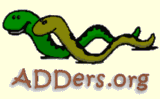 ADHD SOFTWARE
FREE DVD or CD