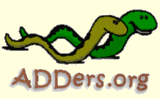 About Us
ADD/ADHD News
ADD/ADHD Books
ADDerwards
Creative ADDers
Donate
Events
GO Games
Information
Links
Natural Remedies
Research
Resources
Support Groups
Whats New
ADHD SOFTWARE
FREE DVD or CD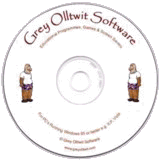 ---
ADD/ADHD Online Information
---
ADD/ADHD Information

Taking Medication on Holiday Abroad

We get a number of people contacting us about the issue of taking supplies of medication out of the UK when they go on holiday. We also get people contacting us from outside the UK who are coming to the UK on holiday or for longer periods of time.

We have contacted the Home Office who have sent us copies of the regulations, which we have copied later in this Information Sheet.

However we have summarised this initially but would recommend that if anyone is thinking of travelling they should read the information from the Home Office in this sheet or to contact the Home Office direct on 0207 0350472 and ask for the Drug Information Department who will be able to advise you further.

Summery of Information from the Home Office

Taking any controlled medication out of or bringing to the UK is subject to import or export conditions and need to be declared at the customs at any port of exit or entrance.

Methylphenidate - Ritalin, Equasym, Concerta
Dexamphetamine Sulphate
ADDerall
All come into this category.

Prior to 2007 it was OK to travel with Controlled Drugs into or out of the UK but with restrictions on amounts etc. As at May 2007 the Home Office only needed to issue a license if you are going to be out of the UK for a month or more - so basically if you are just going on a two week holiday you are no longer required to have the license. Thanks to Mike S. for a further update as of 2016 - licenses are now only required for trips of more than three months and there is no longer a maximum quantity which can be taken without a license (eg you used to only be able to take up to 900mg methylphenidate with you under the old rules, and this limit no longer applies). However it is advisable even if you are travelling with less than this amount that you get a letter from your doctor giving the details as below and check the rules for the Country you are travelling to:

The name of the medication both generic and brand name, saying that you are prescribed the medication, what it is prescribed for, the accurate dosage per day, strength of medication, total quantity to be taken out of / into the country.

The patients name, address and date of birth.
The country of destination and departure and return dates to the UK or the country you are visiting the UK from.

However there are still some Countries, which have different regulations so you can check the information from the Home Office below for more details of these Countries and the particular regulations and relevant contact details below.

It is also a good idea to check out the details for the ID Card produced by the Milton Keynes Support Group as this is another good way of proving who you are and that you have been prescribed the medication.

If you are going out of / or visiting the UK for longer than 3 months you would need to follow the Home Office Regulations below. It is also worth remembering that a doctor will normally only give supply for one month in advance anyway.

You should also contact the Embassy for any Country you are visiting before you intend to travel to confirm any particular regulations they have and how you can sort out the prescribing of medication in the Country you are travelling to and to ask for details of a doctor you can register with on a temporary basis to enable you to continue with your medication whilst away.

The Embassy should be able to put you in touch with someone before you travel to arrange treatment whilst away. You need to remember that there are some places where the condition of ADD/ADHD is not so well recognised so make sure you find out all information well in advance of any travel. It would also be worth speaking to your prescribing doctor for details of your medication including dosage and any reports which you can take with you to confirm your diagnosis to any temporary doctor you have to see whilst away.
Copy of Information from the Home Office including relevant medication details:
Personal import/export licences are issued to travellers who are carrying controlled drugs abroad (or in the case of an import licence, into the UK) for short periods for their own personal use. They are issued in circumstances where the total amount being carried exceeds the maximum amounts shown on the Open General Licence List (See 1.5) and where the period of travel does not exceed 3 months.

Where the total quantity of the drug being carried does not exceed the aximum amount shown on the Open General Licence List, patients can be advised that they do not need a licence - a covering letter from their prescribing doctor will suffice.

Licences are issued to expire one week after the expected return date to the UK (or one week after the expected date of departure from the UK in the case of an import licence).

A personal licence has no standing outside the UK and is merely a document which allows travellers to pass through UK Customs unhindered. Travellers should, therefore, be advised to contact the Embassy or Consulate of their country of destination (or any country through which they may be travelling) to check that there are no regulations or problems concerning that particular drug before embarking upon their journey.

Information required

In order to issue a Personal Licence, we will require a letter from the patient's prescribing doctor advising:-

1) Patient's name, address and date of birth
2) Country of destination
3) Dates of departure and return to the UK
4) Details of the drug - name, form (eg tablets), strength and total quantity to be taken out of the country.

A minimum of 14 days notice is required to ensure licences are issued in good time (although we can issue at shorter notice if expedient)

Licences are normally sent direct to the patient - if for example, the clinic want the licence sent to them, they should be advised to make this clear on their letter of application.

Where a particularly large amount of a controlled drug is to be carried (particularly Methadone), the request must be referred to the Inspectors before the licence is issued.

There is a specific form which the GP has to fill in on your behalf giving all the information needed by the Home Office and this can be downloaded here and more information can be found at the Home Office Site for Drugs Information Click Here. There is a copy of the form again along with Guidelines for Drug limits for travellers - however although we have added the link to the page you need to go to for this I have not been able to access the page they link to to actually download these guidelines at the moment - I am investigating this and will update as soon as possible! Click Here

There is also a complete guide to the drugs that are clasified as needing license for travelling abroad - this does not only include Methylphenidate but a number of other medications which perhaps were not considered normally so this is certainly worth a look if you are travelling Click Here - We also have a copy here in case this page is not available.

1.1 Sweden, Greece, Netherlands, Thailand, Tunisia and Turkey- Special Requirements

Sweden
Travellers to Sweden carrying more than 5 days supply of controlled drugs will require permission from the Swedish authorities. The licence must not be issued until permission has been granted and a minimum of 14 days notice is required.
Contact: Patrik Moberg, Medical Products Agency, Box 26, S-751 03 Uppsala, Sweden Tel: 46 18 54 85 66 Fax: 46 18 17 46 00

Greece
Travellers must ensure that they carry with them, in addition to the licence, a doctor's prescription and report relating to the drug(s) they are carrying. They should also ensure that they have a sufficient supply for the duration of their stay in Greece. Period of travel should not exceed 1 month.

Netherlands
Import of controlled drugs for personal use is not permitted. Travellers can obtain controlled drugs once in Holland and should be advised to carry a letter from their doctor confirming the drug, dosage etc so that they can apply to a doctor once there.

Thailand
No more than 1 month's supply of Morphine Sulphate to be imported for personal use. Also travellers should be advised to contact the Thai Embassy well in advance of travelling to check that there are no problems with bringing in controlled drugs.

(Above information for these countries accurate as at May 2000 but may well have changed so travellers should still be recommended to contact the appropriate Embassy to check whether these requirements still apply.)

Tunisia (Current information as at 11/12/01)
Travellers going to Tunisia should contact the Tunisian Embassy in London, as a licence allowing controlled drugs to be taken into Tunisia will need to be issued by the Tunisian Ministry of Health.

Turkey (Current information as at 27/9/01)
Turkish Authorities require that licences are legalised by the Foreign Office. Travellers should be advised to contact the Turkish Consulate for advice and guidance on how to do this. The FCO's Legalisation Department also provides an automated phone service, which provides information on how to get documents legalised. The telephone number is 020 7008 1111.

1.2 Travellers to Spain (as from 25/5/01)
Travellers to Spain (including Canary Islands and Balearic Islands) will also require an import licence issued by the Spanish Consulate. When issuing the licence we should enclose a notification letter (see 'F' drive - Spain letter) advising the patient to contact their nearest Spanish Consulate (see Appendix II for phone & fax numbers) with:

1) Flight details - airports and flight numbers
2) The address where they will be staying in Spain

This information is required by the Spanish authorities to enable them to issue an import licence.

1.3 Periods of travel exceeding 3 months duration

Licences can only be issued for a maximum period of 3 months. Travellers who will be abroad for longer periods should be advised to register with a doctor in the country of their destination to obtain further supplies of prescribed controlled drugs.

In the case of visitors to the UK, they should be advised to register with a doctor in the UK - the Dept. of Health will advise them on how to go about this.

Phone numbers:-

Tel: 0113 254 6315 (Prescribers) / 020 7972 4174 (Drug Misusers)

1.6 Open General Licence List
(List of controlled drugs and permitted quantities)

There is a longer list than this one but we have only used information for the main medication for ADD/ADHD

Ritalin/Methylphenidate Hydrochloride 900mgs
Dexamphetamine Sulphate 900mgs
Dexamphetamine 300mgs
ADDerall is a single entity amphetamine product combining the neutral sulfate salts of dextroamphetamine and amphetamine, with the dextro isomer of amphetamine saccharate and d, l-amphetamine aspartate. Therefore it is likely to be classed in the same way.

EMBASSIES AND CONSULATES
Country Representative Telephone Number

(we at adders.org have only included a few off of the Home Office List here - the ones mentioned above along with USA, Australia, South Africa and New Zealand for contact information for other Countries you would need to contact the Home Office direct). The Home Office do have an Embassy Contacts List which you can view by Clicking Here which was correct as at May 2008. We also have a copy of this Here



America Embassy 020 7499 9000 (Ext. 2772)

Australia High Commission 020 7379 4334

Greece Consulate-General 020 7221 6467, 020 7229 3850

Netherlands Embassy 020 7590 3200

New Zealand High Commission 020 7930 8422

Spain
Spanish Consulate (London) Tel: 020 7594 0120 or 0121
Fax: 020 7581 7888

Spanish Consulate (Manchester) Tel: 0161 236 1262 or 1233
Fax: 0161 228 7467

Spanish Consulate (Edinburgh) Tel: 0131 220 1843 (Adela Pilar)
Fax: 0131 226 4568

South Africa Embassy 020 7930 4488
High Commission 020 7451 7299

Thailand Embassy 020 7589 2944 (Ext. 118)

Tunisia Embassy 020 7584 8117

Turkey Consulate 020 73930202 Ext: 231
020 7245 6318 (Customs Dept)

We have recently been asked about taking medication into Japan and as it was so far not on the above list I did a bit of digging around and actually spoke to someone at th Japanese Embassy who told me that Methylphenidate is allowed to be taken into Japan but only 1 month supply - 30 days.

It would also be helpful to have an official doctor or specialists letter to accompany you for this as we set out above as she did also say that some official documentation would be helpful too.

You can contact the Japanese Embassy on: Tel: 0207 465 6500

We have also been given some further information with regard to Arabian Gulf States in particular for United Arab Emirates with more business travel to these areas especially Dubai which is also becoming increasing popular as a holiday destination. There is a very long list of items which are banned within these countries including both prescribed and over the counter medications - including on the list Methylphenidate - Imipramine - Risperidal and many other medications which are often prescribed for ADHD and various Co-morbid conditions.

We were sent a link to an article from the "Gulfnews" which gives very useful information on this including a form which lists all medication on the banned list as at May 2008. Click here to read this article, we have also got a copy of the form here.

To take these medicines in, residents and non-residents alike must have a medical prescription from a UAE-licenced physician. For those who received treatment abroad, they must show a medical report from a doctor detailing their illness and the reason for taking the medicines.

However it is recommended to get a prescription upon arrival in the UAE. Obviously this may not be the easiest thing to do as most people visiting the UAE will not be aware of doctors who they would be able to visit, even with a medical report from their doctor to be able to obtain a prescription in the UAE.

It is therefore highly recommended that anyone who is planning a trip either for business or holiday to contact the UAE Embassy for up to date information about your own particular medications by checking out the Home Office Embassy List by scrolling up this page slightly and clicking on the link within the Embassy Paragraphs of this Information Sheet.

If you are visiting the UK then you would need to contact the British Embassy in your own Country before travelling.



© adders.org 2004 updated May 2007


Back to Information
---
Custom Search
Home
About Us
ADD/ADHD News
ADDerwards
Advertising
Books
Contact Us
Creative ADDers
Donate
Events
Forums
Information
Links
Natural Remedies
ADDers.org News
Research
Resources
Search adders.org
Site Map
Social Stories
Sponsor Events
Student/Researchers
Support Groups
Supporters
Join us on....

Twitter

Facebook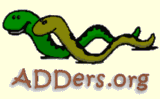 ADHD SOFTWARE
FREE DVD or CD