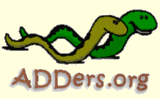 About Us
ADD/ADHD News
ADD/ADHD Books
ADDerwards
Creative ADDers
Donate
Events
GO Games
Information
Links
Natural Remedies
Research
Resources
Support Groups
Whats New
ADHD SOFTWARE
FREE DVD or CD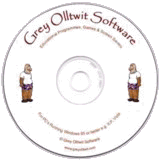 ---
ADD/ADHD Online Information
---
Ecosse ADDers



Welcome to the section of adders.org which is especially for those in Scotland.



This section is run by the brand new Support Group "Ecosse ADDers" in Falkirk in Scotland and will be updated with information specifically for Scotland so will include items about the Education System and Health System which is different in Scotland to England and therefore will be able to give more Advice, Information and Support with the laws affecting these areas which have been passed by the Scottish Parliament.

Our aim with the Ecosse ADDers section of the site is to access Information specifically for Scotland.

The education system in Scotland is different to England and Wales as are the legal and health care systems. It can be daunting to search through all the sites to find information specific to Scotland. The site will be added to as information becomes available.

Click Here For details of EVENTS - FEBRUARY 2008

27th February 2008 - Ecosse ADDers Support Group
Come and join us for coffee - We thought it would be nice just to get together for a blether!

Click Here For details of Survey about review of the implementation of the guidelines on ADHD in Scotland.

Click Here For details of the REAL Parent Program

Click Here to see what we have been up to. First report Live Debate on Radio Scotland!

Click Here For Interview with Ruth and Paul from Ecosse ADDers - In Children Now April 2005

Click Here For Article in Falkirk Herald

Below is a picture taken at one of the meetings of Ecosse ADDers - only a few of the mums turned up but it certainly looks as if they had a great time!! LOL!!





Ruth said:
"This is what some of the Ecosse Team look like!! Noogsy is at the back. Then on the couch are Jud, Jac and anniem then me! Paul took this in June when we had the group here at the house!
Just thought I would let you see the people who post!! Unfortunately ronnoc didn't make it that night! LOL! Will try to get some of the others when we meet again!"

For other useful information and links please click here

If anyone has any others please email or contact me by phone and I can have them added here.
---
Custom Search
Craft Render manufactures acrylic displays and acrylic standees for numerous pharmacy, retail outlets and anchor brands in Malaysia. Acrylic display and standee holds the reputation of being durable in handling massive amount of items and weights. Acrylic Standee in particular can hold items of different sizes, ranging from pharmaceutical products, cosmetics to heavier items and products. Acrylic standee is popular among pharmacies because it is designed to save retail spaces, where pharmacies are often small.

Best quality virgin hair you can buy online combined with best prices. Brazilian Body Wave, Curly, Straight, and Deep Wave are our textures. You 5A quality virgin hair orders arrive in 2days to your mailbox click here to get Brazilian Hair Extensions. Don't forget we have free shipping to any location in America. Con Edison New York.
Home
About Us
ADD/ADHD News
ADDerwards
Advertising
Books
Contact Us
Creative ADDers
Donate
Events
Forums
Information
Links
Natural Remedies
ADDers.org News
Research
Resources
Search adders.org
Site Map
Social Stories
Sponsor Events
Student/Researchers
Support Groups
Supporters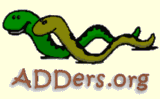 ADHD SOFTWARE
FREE DVD or CD