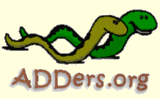 About Us
ADD/ADHD News
ADD/ADHD Books
ADDerwards
Creative ADDers
Donate
Events
GO Games
Information
Links
Natural Remedies
Research
Resources
Support Groups
Whats New
ADHD SOFTWARE
FREE DVD or CD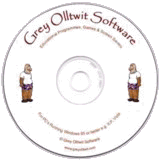 ---
ADD/ADHD Online Information
---
Welsh Support Groups

Please note that all the support groups listed are independent and are not part of, or affiliated to, adders.org. This list is as accurate as we can make it. We apologise if you find any contact details that are out of date, incorrect or there are other groups which we don't know about. If you have any information on additions, corrections etc., then please contact us here.

If you are unable to find or contact a group near to you then you may wish to contact one of the following national groups.



WALES

Aberdare, Penywaun family centre.
We are currently running a parent/carer support group on wednesday mornings (9.00-12.00) in Aberdare museum and gallery. We have professional guest speakers every week, who will give a presentation and time for questions. The group is schedualed to end in June 2012, then will hopefully be restarted based on the success of the current group and new funding. For information contact Sue on 07824541722

Cardiff, ADHD Cardiff
Email: Click Here
A parent support group for children affected by ADHD. We meet monthly and have a facebook group.
ADHD Cardiff on Facebook

Haverfordwest, Pembrokeshire ADD/ADHD Family Support Group, Lisa - Tel: 01437 765246

Llandrindod Wells, Llandrindod Wells ADD/ADHD Support Group, Sharon - Tel: 01597 851775 or 07979882386

Newport, Newport ADHD Family Support - Tel: 07857291248
Email: Click Here
Group meets on the 2nd saturday of the month in the activity room, Newport Museum and Art Gallery, John Forst Square, Newport.
Newport ADHD Family Support on Facebook

Rhondda Cynon Taff, ADD-Lib, Judith, - Tel: 01443 203697, Pontypridd

Swansea, Swansea ADHD - Tel: 07977594843
Email: Click Here
Website: www.swanseaadhd.org



---

Home About Us ADD/ADHD News ADDerwards Advertising Books Contact Us Creative ADDers Donate

Events Forums Information Links Natural Remedies ADDers.org News Research Resources Search adders.org

Site Map Social Stories Sponsor Events Student/Researchers Support Groups Supporters



Join us on.... Twitter Facebook





If you're still not using MLM phone leads from Leadlists.com, then visit this web page here- https://leadlists.com/mlm-phone-leads.php and start benefiting from quality buyers leads today. Why waste four years to do little more than accumulate debt, when you can be earning money as an Adjuster in just a few months?! adjusterlicenseonline.com For a rewarding career, become an Insurance Claims Adjuster!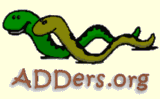 ADHD SOFTWARE
FREE DVD or CD