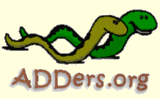 About Us
ADD/ADHD News
ADD/ADHD Books
ADDerwards
Creative ADDers
Donate
Events
GO Games
Information
Links
Natural Remedies
Research
Resources
Support Groups
Whats New
ADHD SOFTWARE
FREE DVD or CD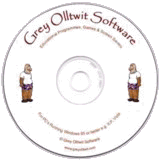 ---
ADD/ADHD Online Information
---
ADD/ADHD Resource Reviews

adders.org Book Review



Survival Guide for College Students with ADD & LD by Kathleen Nadaeu
Another book for young people by Kathleen. This is again wonderfully written and spot on target for the age group it is intended for. The author talks about ADD & LD and the problems, which can be encountered when the young person reaches college age. It explains procedures in plain language and talks about how the young person can work with others to obtain the accommodations they need to have in place to enable them to successfully succeed in college. Kathleen talks about skills needed to help with time management, peer relationships and relationships with the professionals the young person will come into contact with. Kathleen also encourages the concept of self worth, which is hard for these students.

A brilliant book especially for the US reader, the only problem is that in the UK our students are not covered by as many legal requirements, which enable them to receive the specific help they need. Having said that this is ideal for UK readers as it will enable them to be advocates for services to be provided as it gives the ideas as to what to ask for to be in place to help the young person. This book encourages the UK reader to be more assertive in asking for considerations and hopefully this will inspire us to get more services provided in the future.


Sarah-Jayne Bass (formerly Caroline Hensby) - adders.org
---
Custom Search
Home
About Us
ADD/ADHD News
ADDerwards
Advertising
Books
Contact Us
Creative ADDers
Donate
Events
Forums
Information
Links
Natural Remedies
ADDers.org News
Research
Resources
Search adders.org
Site Map
Social Stories
Sponsor Events
Student/Researchers
Support Groups
Supporters
Join us on....

Twitter

Facebook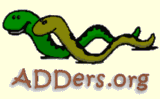 ADHD SOFTWARE
FREE DVD or CD