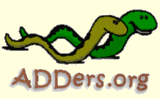 About Us
ADD/ADHD News
ADD/ADHD Books
ADDerwards
Creative ADDers
Donate
Events
GO Games
Information
Links
Natural Remedies
Research
Resources
Support Groups
Whats New
ADHD SOFTWARE
FREE DVD or CD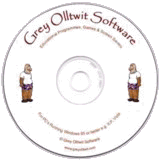 ---
ADD/ADHD Online Information
---
ADD/ADHD Natural Remedies

Passionflower - Passiflora incarnata
The following is excerpted from the Health Search newspaper published by Wilson Publications, Owensboro, KY 42303
Popular since the Aztec civilization as a sedative, diaphoretic and analgesic, passionflower has numerous chemicals to beneficially influence the brain, nervous system and the circulation. Non-toxic, it is widely used in childhood nervous conditions.

As a sedative, passionflower is a preferred herb for treating insomnia; one wakes rested without a sedated feeling. As an antispasmodic it is helpful in Parkinson's disease, asthma especially with much spasmodic activity, seizures and hysteria.

Back To Natural Remedy List

---

Custom Search

Home About Us ADD/ADHD News ADDerwards Advertising Books Contact Us Creative ADDers Donate

Events Forums Information Links Natural Remedies ADDers.org News Research Resources Search adders.org

Site Map Social Stories Sponsor Events Student/Researchers Support Groups Supporters



Join us on.... Twitter Facebook





A Sede da i9Life fica localizada Sorocaba SP, atua no mercado há mais de 4 anos, possui fábrica própria, mais de 150 produtos e uma Gestão Responsável que faz da empresa o sucesso que é hoje. A i9Life atua no mercado que fatura bilhões todos os anos: Cosméticos, Perfumaria, Maquiagem, Higiene Pessoal e Bem-estar. A Inove Life atende a todos os preceitos legais do país e é associada a ABEVD e todos os seus Produtos possuem registro na ANVISA.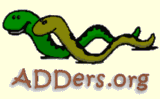 ADHD SOFTWARE
FREE DVD or CD